---
Suga asks Pfizer for additional COVID-19 vaccine supplies to Japan
Written by tokyoclub on April 18, 2021
Prime Minister Yoshihide Suga asked U.S. pharmaceutical giant Pfizer Inc. on Saturday to provide additional supplies of COVID-19 vaccine to Japan, Japanese officials said.

Suga made the request during telephone talks with Pfizer CEO Albert Bourla on the last day of his three-day visit to Washington for a White House meeting with U.S. President Joe Biden.
Bourla was quoted by the officials as saying Pfizer would like to promote consultations about the request swiftly and coordinate closely with the Japanese government.
The talks came as Japan trails far behind Britain, the United States and elsewhere in providing vaccinations to people.
Japan relies solely on imported coronavirus vaccines, and Pfizer's vaccine is the only one the country has approved so far. – Kyodo
---
Kono: PM, Pfizer agree for more vaccine doses
NHK – Apr 18
The Japanese minister overseeing the government's COVID-19 vaccination program says Prime Minister Suga Yoshihide has effectively reached agreement with US pharmaceutical firm Pfizer for additional vaccine supplies.
Suga speech stresses universal values
NHK – Apr 17
Japan's Prime Minister Suga Yoshihide has addressed Indo-Pacific security in remarks to a US think tank. Suga referred to China's increased assertiveness in the region and said Japan will not concede on universal values such as democracy and human rights.
Govt. approves release of treated water into sea
NHK – Apr 13
The Japanese government has officially decided to release treated water from the crippled Fukushima Daiichi nuclear power plant into the ocean. It will be discharged in about two years after being diluted.
Japan's slow vaccine rollout pushes back recovery time frame
Japan Times – Apr 12
Japan's vaccination drive finally kicked into gear Monday around four months after the start of inoculations in the United States and the United Kingdom, a slow rollout that has generated further criticism of Prime Minister Yoshihide Suga's handling of the pandemic.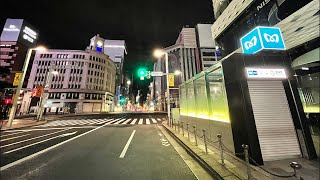 Panel: Crowds after 9 affected spread of infection
NHK – Apr 10
Members of a government panel on the coronavirus say the spread of infections in Japan this winter was aggravated by people attending year-end parties, especially in nightlife districts after 9 p.m.
China calls for Japan on wastewater of Fukushima cautiously
CGTN – Apr 10
China on Friday urged Japan to be cautious about its plan to deal with radioactive water from Fukushima nuclear power plant, calling for the Japanese government to make decisions based on consultations with neighboring countries.
Osaka declares medical 'red alert'
NHK – Apr 08
Japan's western prefecture of Osaka has declared a medical "red alert," and reported a record 878 new cases of coronavirus infections on Wednesday. Osaka's daily cases have topped Tokyo's for more than a week.
---
Reader's opinions
---