---
Naomi Osaka withdraws from French Open
Written by tokyoclub on June 1, 2021
Japanese tennis star Naomi Osaka said Monday she has withdrawn from the French Open while revealing that she has suffered depression since 2018.

"The truth is that I have suffered long bouts of depression since the U.S. Open in 2018 and I have a really hard time coping with that," Osaka said in a statement posted on Twitter.
"I think now the best thing for the tournament, the other players and my well-being is that I withdraw so that everyone can get back to focusing on the tennis going on in Paris," the 23-year-old winner of four Grand Slams said.
Her remarks came after French Open organizers have fined Osaka $15,000 and threatened to disqualify her from the tournament after she skipped a press conference following her first-round victory Sunday over Romania's Patricia Maria Tig.
Osaka was scheduled to face Romania's Ana Bogdan in the second round.
– Kyodo
https://www.youtube.com/watch?v=NztFr48lbRA
全仏オープンに出場しているテニスの大坂なおみ選手が自身のSNSを更新し2回戦を棄権すると発表しました。
 大坂なおみ選手が日本時間の今朝更新したツイッター。「私が退くことが大会とほかの選手と、自分にとって、最良のことだ」として出場中の全仏オープンの2回戦を棄権すると表明。「少しの間、コートを離れる」とつづりました。 –
TBS NEWS
---
First foreign Olympic team heads to Tokyo
NHK – Jun 01
With less than eight weeks to go to the Tokyo Olympics and Paralympics, the host city remains under a coronavirus state of emergency and is battling negative publicity at home and abroad.
How Rugby became one of Japan's most popular sports
newsonjapan.com – May 27
Rugby is a well-known sport all around the world, and some countries such as Australia, New Zealand, and England all know too well that it is a very physical, fast-paced and exciting sport.
Terunofuji wins 2nd tournament in a row
NHK – May 23
In sumo, Ozeki champion Terunofuji beat fellow Ozeki Takakeisho in a playoff to win his fourth title in the Summer Grand Sumo tournament in Tokyo.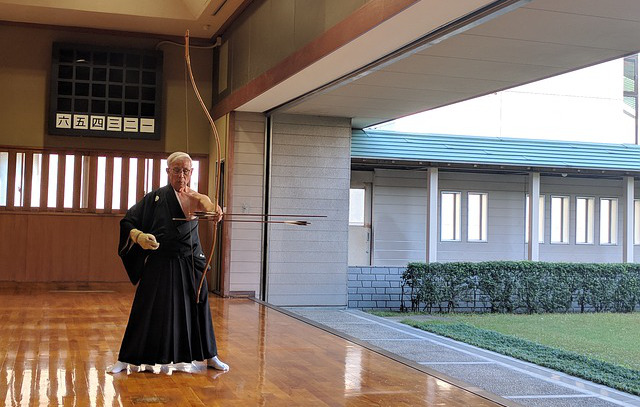 Archery in Japan: Past and Present
newsonjapan.com – May 23
Historians believe that 'kyūjutsu' – the 'art of archery' in Japanese – goes back as far as the stone age, with the earliest documented use of the bow occurring at the beginning of recorded history (around 500 B.C.).
---
Reader's opinions
---