---
Typhoon Mindulle, currently situated over waters far south of Japan, has reached the highest level on the intensity scale.

The Japan Meteorological Agency says Mindulle developed into a "violent" typhoon at 3 p.m. on Sunday after spawning on Thursday.
As of 6 p.m. on Sunday, the typhoon was almost stationary over waters near Japan's southernmost island of Okinotorishima. It had wind speeds of up to 198 kilometers per hour around its center, and gusts reaching up to 270 kilometers per hour.
Mindulle is expected to move north while gaining strength.
Waters around the Daito Islands of Okinawa Prefecture, southwestern Japan, will become rough, with waves forecast to reach up to 4 meters high on Monday, and 6 meters from Tuesday onward.
Mindulle is predicted to travel further north before veering northeast around Thursday.
It remains unclear exactly what path the typhoon will take in the latter half of this week. But Mindulle is expected to come closest to Japan's main island of Honshu on Friday afternoon as a "very strong" typhoon, the second-highest on the intensity scale.
The typhoon may bring rain and winds to the Pacific shores of eastern and western Japan, as well as the Izu Islands, just south of Honshu. The meteorological agency is calling on people to stay up to date on Mindulle.
---
Turtle holds up air traffic at Narita Airport
NHK – Sep 25
A turtle found on a runway at an international airport serving Tokyo prevented aircraft from taking off for a short time on Friday. One of the planes left idling on the tarmac features a turtle design.
Entering Japan During COVID in 2021
Life in Japan – Sep 25
Want to enter Japan in 2021? Not so fast! There's a lot of things you need to have in hand before you can even get on that plane. Negative COVID tests, visas and special documents are only the beginning — here's what it takes to make it to Japan in 2021!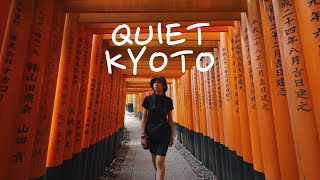 Kyoto without the crowds – Summer 2021
Javis and Lea – Sep 24
This was part 2 of our Kyoto trip, and it features Kiyomizu-dera Temple and Fushimi Inari Shrine, Kyoto's 2 most popular attractions!
CHIKAN: molestation on trains is NO JOKE in Japan!
Let's ask Shogo -Your Japanese friend in Kyoto – Sep 21
You might have an image that Japan is a very safe country with hardly any crimes. But if you take a closer look, the reality might be a bit different.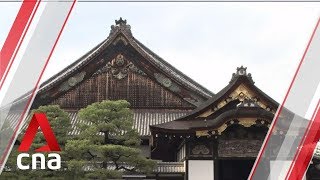 Kyoto is facing bankruptcy. What happens now?
Japan Times – Sep 21
KYOTO – The ancient capital of Kyoto has long been a tourist mecca, attracting domestic and international travelers to its World Heritage-designated temples, shrines and rock gardens.
---
Reader's opinions
---