---
Japan's highest peak, Mount Fuji, drew the smallest number of hikers during the summer climbing season in 40 years.

Between July 1 and September 10 this year, 65,519 people went up the mountain on the trail that starts in Yamanashi Prefecture.
The number is the lowest since the earliest available records from 1981, and 120,288 less than the figure from two years ago.
The summer climbing season was cancelled last year due to the coronavirus pandemic.
The city of Fujiyoshida counts trekkers at the sixth station of the trail.
City officials say that limited use of the road and the smaller capacity of cabins were factors in the declining number of visitors.
The toll road connecting the foot of the mountain and the fifth station was open only between 3 a.m. and 6 p.m. It had been open around the clock during the climbing season before the pandemic.
The officials are grateful for all the cooperation to open the season this summer even with the pandemic ongoing. They hope to see an increase in visitor numbers next year.
There are other paths up Mount Fuji from Shizuoka Prefecture.
---
Typhoon Mindulle moving toward Japan archipelago
NHK – Sep 28
Powerful Typhoon Mindulle is travelling north over the Pacific Ocean far south of Japan's main island of Honshu. Weather officials warn of strong winds, high waves and heavy rain in parts of the country over the coming days.
Turtle holds up air traffic at Narita Airport
NHK – Sep 25
A turtle found on a runway at an international airport serving Tokyo prevented aircraft from taking off for a short time on Friday. One of the planes left idling on the tarmac features a turtle design.
Entering Japan During COVID in 2021
Life in Japan – Sep 25
Want to enter Japan in 2021? Not so fast! There's a lot of things you need to have in hand before you can even get on that plane. Negative COVID tests, visas and special documents are only the beginning — here's what it takes to make it to Japan in 2021!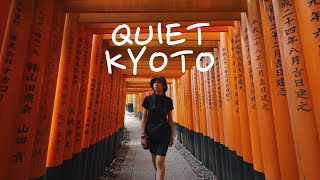 Kyoto without the crowds – Summer 2021
Javis and Lea – Sep 24
This was part 2 of our Kyoto trip, and it features Kiyomizu-dera Temple and Fushimi Inari Shrine, Kyoto's 2 most popular attractions!
CHIKAN: molestation on trains is NO JOKE in Japan!
Let's ask Shogo -Your Japanese friend in Kyoto – Sep 21
You might have an image that Japan is a very safe country with hardly any crimes. But if you take a closer look, the reality might be a bit different.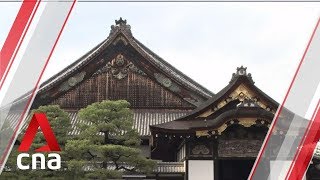 Kyoto is facing bankruptcy. What happens now?
Japan Times – Sep 21
KYOTO – The ancient capital of Kyoto has long been a tourist mecca, attracting domestic and international travelers to its World Heritage-designated temples, shrines and rock gardens.
---
Reader's opinions
---