---
Woman arrested for attempted murder after throwing newborn son out the window
Written by tokyoclub on April 30, 2021
Police in Funabashi, Chiba Prefecture, have arrested a 22-year-old woman on suspicion of attempted murder after she threw her newborn son out a window. The infant's injuries are not life-threatening, police said.

According to police, Miho Ishihara gave birth to her son at home on the night of April 24, Sankei Shimbun reported. Around 10 p.m., police received a phone call about an infant crying. Police responded to the call and found the baby on the ground.
Police said Ishihara has admitted throwing the baby out the second-floor window and leaving him on the ground due to what she said was her "inability to deal with the situation." However, police said Ishihara insisted she never intended to kill the baby.
Ishihara has since been hospitalized and will be charged after she recovers, police said.
22歳の母親が、出産直後の赤ちゃんを自宅の窓から投げ捨てるなどしたとして、千葉県警に逮捕された。 –
FNNプライムオンライン
---
This Japanese Man Makes People Cry For A Living
Asian Boss – Apr 30
Have you ever thought of crying as something positive? We met a Japanese man who started a course that makes people cry on purpose with the goal to relieve their stress. So far, he has made over 50,000 people cry through his seminars.
Man, 47, accused of using pepper spray to molest girl
tokyoreporter.com – Apr 29
CHIBA (TR) – Chiba Prefectural Police have arrested a 47-year-old who allegedly used pepper spray to molest a girl in Ichikawa City earlier this year, reports Chiba Television Broadcasting.
Former wife of Japanese 'Don Juan' arrested
NHK – Apr 28
Police in Japan have arrested the 25-year-old former wife of an elderly wealthy man who died of acute stimulant intoxication three years ago. The man was a company president who likened himself to Don Juan.
Shinto in Everyday Japanese Life
Life Where I'm From – Apr 27
Shinto is the native religious tradition of Japan. I think it's easy to see visual signs of it throughout Japan, from the shrines (jinja) to the gates (torii). But what I was interested in finding out was what Shinto practices can be found in everyday Japanese life that aren't so visually obvious.
Supreme Court backs hepatitis B relapse sufferers
Jiji – Apr 27
Japan's Supreme Court overturned on Monday a high court ruling in 2019 that denied damages to hepatitis B patients with relapses citing the expiration of the 20-year eligibility period.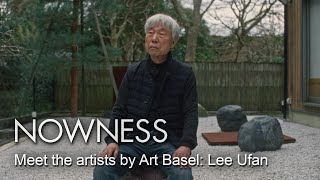 Meet the master behind Japan's postwar avant-garde art movement
NOWNESS – Apr 24
Few artists can convey infinity in a brushstroke or can tease out presence from the void. The source of Korean artist Lee Ufan's work begins in childhood, where he was raised with strict Confucian ideals and schooled in poetry and calligraphy.
---
Reader's opinions
---