---
Japan's vaccine drive may spur economic boost from 'forced savings' -BOJ
Written by tokyoclub on May 6, 2021
The Bank of Japan expects the national COVID-19 vaccination programme to spur an economic boost from households venturing out, armed with $183 billion in "forced savings" accumulated last year during pandemic-busting, stay-at-home policies.

The government is set to decide this week whether to extend a state of emergency in major areas to combat a resurgence in novel coronavirus infection, reinforcing broad expectations that any economic recovery will be slow and fragile.
Still, consumption may rebound relatively quickly once vaccines have been distributed widely, as households tap 20 trillion yen ($183 billion) in money they were "forced" to save when measures adopted to stop the spread of the coronavirus, such as early store closing, deprived them of opportunities to spend, showed a Bank of Japan estimate released last week.
The amount is roughly 7% of Japan's disposable income with over half likely held by middle- and high-income households, which spend large amounts on services, the central bank said.
"Until effective vaccines become widespread, the spread of COVID-19 may push down private consumption through public health measures and households' self-restraint behaviour," it said.
But forced saving may come to a sudden end as vaccinations become widespread, the BOJ said.
– Reuters
---
Nissan to sell entire stake in Daimler
NHK – May 06
Japan's Nissan Motor says it will sell all of its roughly 1.5-percent stake in Germany's Daimler through a placement to institutional investors. Nissan's French partner Renault made a similar announcement in March.
Netflix joins Japan's virtual YouTuber boom
Japan Times – May 03
Netflix has joined Japan's booming virtual YouTuber — or VTuber — scene with the launch of an animated character to promote its growing anime streaming offering.
Tokyo Disneyland operator logs 1st annual loss due to pandemic
Kyodo – Apr 29
Tokyo Disney Resort operator Oriental Land Co. on Wednesday reported a loss for the year ended March, its first annual red ink since listing in 1996, due to record-low visitor numbers as a result of the temporary closure of its theme parks and subsequent capacity limits amid the coronavirus pandemic.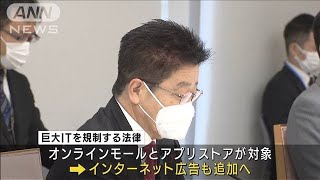 Japan to regulate digital ads under law on IT giants
Japan Times – Apr 28
Japan plans to regulate online advertising as early as next April under the law requiring information technology giants to be more transparent following recommendations contained in a final government report on digital marketing released Tuesday.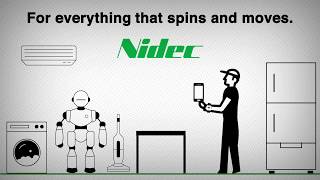 Billionaire founder of Nidec hands reins to ex-Nissan star
Japan Times – Apr 28
Almost half a century after founding his pioneering motor-maker on the family farm, Japanese billionaire Shigenobu Nagamori is handing over leadership of Nidec Corp. to a former Nissan Motor Co. executive to lead an ambitious pivot into the electric-vehicle space.
JAL to make low-cost carrier Spring Airlines Japan a subsidiary
Japan Times – Apr 26
Japan Airlines Co. is planning to make a unit of Chinese low-cost carrier Spring Airlines Co. a subsidiary to meet an expected recovery in tourism demand after the coronavirus pandemic subsides, sources familiar with the matter said Sunday.
---
Reader's opinions
---