---
Heavy rain expected across Japan through Friday
Written by tokyoclub on June 3, 2021
A developing low-pressure system and a seasonal rain front are expected to bring heavy rain to wide areas of Japan from Kyushu to Hokkaido through Friday.

The Meteorological Agency forecasts up to 200 millimeters of rainfall in the Kyushu and Shikoku regions, and 100 millimeters for the Chugoku, Kinki and Tokai regions in the 24 hours through Friday morning.
Southerly winds are also expected to gradually intensify as the low-pressure system develops.
On Friday, winds of up to 72 kilometers per hour are forecast for Hokkaido and up to 64.8 kilometers per hour on the Pacific side of the Tohoku region. Maximum instantaneous wind speeds of 108 kilometers per hour are forecast for both regions.
Weather officials are urging residents to be on the alert for landslides, flooding in low-lying areas, overflowing rivers, as well as strong winds and high waves.
– NHK
---
Okinawa hospitals forced to limit patients
NHK – Jun 03
Hospitals in Japan's southern prefecture of Okinawa are moving to limit the number of patients they see or admit as the rapid spread of the coronavirus has caused a shortage of hospital beds.
Suga pledges $800 million to COVAX Facility
NHK – Jun 03
Japan's Prime Minister Suga Yoshihide has pledged to provide an additional 800 million dollars to an international framework aiming for a fair distribution of coronavirus vaccines worldwide.
Doctors for Olympic venues are withdrawing
NHK – Jun 03
NHK has learned that doctors in charge of medical service at competition venues in the Tokyo Olympics and Paralympics are withdrawing. Some of them have cited their busy work schedule.
Japanese farmers turning to technology to overcome pandemic, aging
Kyodo – Jun 03
Japanese farmers are turning to digital technologies to grow and sell their products as the coronavirus pandemic depresses sales to restaurants and the graying of Japan's population complicates the drive to raise productivity in the labor-intensive sector.
Growth plan for green investments, securing chips
NHK – Jun 03
A Japanese government panel is calling for investing in equipment to make products that are highly effective in de-carbonization and also for building a system to secure a stable supply of semiconductors.
Japanese sympathetic after Osaka's withdrawal
Reuters – Jun 02
People in Tokyo rallied around Naomi Osaka after the world number two withdrew from the French Open in a row about post-match media duties, saying she had been suffering from depression and anxiety.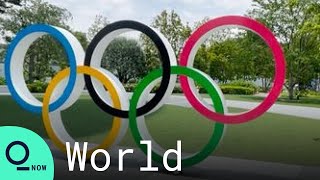 Japan Plans to Allow Some Fans at Tokyo Olympics: Report
Bloomberg Quicktake: Now – Jun 02
Japan is preparing to hold next month's Olympics with some spectators present, even as experts warn it would be difficult to stage the games unless the pace of infections falls in the capital, according to media reports.
---
Reader's opinions
---