---
Olympic organizers estimate 225,000 fans per day at Tokyo venues
Written by tokyoclub on June 12, 2021
The Tokyo Olympics and Paralympics organizing committee said Friday it has sold tickets for 42 percent of the venues' capacity and expects to see up to about 225,000 spectators per day in the Japanese capital if all ticket holders attend.

With the organizers set to draw up a plan this month on what to do regarding domestic spectators, Hidemasa Nakamura, the committee's games delivery officer, suggested the risk of having spectators could be limited, given that the number of ticket holders set to enter venues is estimated to be smaller than those visiting or commuting to the capital.
Speaking at a press conference, Nakamura said 70 percent of the tickets for events taking place in Tokyo and neighboring Chiba, Saitama and Kanagawa prefectures have been sold to people living in those areas.
The Japanese organizers and the International Olympic Committee have waited to decide on venue capacity for spectators in Japan after barring fans from overseas. However, medical experts have expressed concern that allowing fans could lead to the spread of the coronavirus as people travel to and from the venues.
– Kyodo
東京五輪・パラリンピック組織委員会は11日、大会期間中の人の移動に関する試算を公表し、東京都内の競技会場を訪れる観客は現時点の計画に基づくと最大で1日約22万5千人になると見込んだ。組織委は今月中に観客数の上限を決定する。 –
Kyodo
---
Plans for medal ceremonies unveiled
NHK – Jun 04
Another important part of the upcoming Tokyo Olympic and Paralympic Games is taking shape. Just 50 days before the events kick off, organizers gave aspiring athletes something to dream about: a look at where and how the world's best will be given their medals.
Doctors for Olympic venues are withdrawing
NHK – Jun 03
NHK has learned that doctors in charge of medical service at competition venues in the Tokyo Olympics and Paralympics are withdrawing. Some of them have cited their busy work schedule.
Japanese sympathetic after Osaka's withdrawal
Reuters – Jun 02
People in Tokyo rallied around Naomi Osaka after the world number two withdrew from the French Open in a row about post-match media duties, saying she had been suffering from depression and anxiety.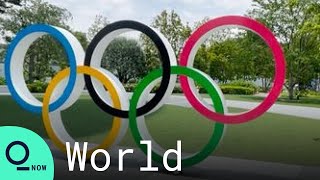 Japan Plans to Allow Some Fans at Tokyo Olympics: Report
Bloomberg Quicktake: Now – Jun 02
Japan is preparing to hold next month's Olympics with some spectators present, even as experts warn it would be difficult to stage the games unless the pace of infections falls in the capital, according to media reports.
---
Reader's opinions
---