---
More than 64 percent of the population in Japan has been fully vaccinated against the coronavirus.

The government said on Monday that over 93.1 million people, or 73.6 percent of the population, have received their first shots, and that more than 81.4 million people, or 64.3 percent, have had two shots.
Among people aged 65 or older, 90.9 percent have had at least one jab, with 89.8 percent receiving the second dose.
The government plans to finish vaccination for all those who wish to be inoculated this month or early next month.
---
One in 4 had COVID aftereffects 6 months later
NHK – Oct 12
A survey by a research group in Japan has showed that one in four coronavirus patients had symptoms considered to be aftereffects half a year after onset or diagnosis. It says women are at higher risk than men.
Tokyo may be hit by more quakes over next week
NHK – Oct 08
The Japan Meteorological Agency warns that more earthquakes of a similar intensity are possible over the next week or so, following the strong tremor that hit Tokyo and nearby areas on Thursday night.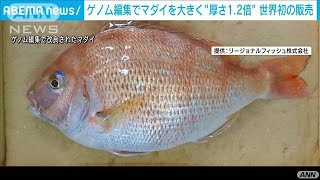 Gene-edited sea bream set for sale in Japan
JapanNutrition.com – Sep 23
A startup that has edited the genes of red sea bream so that they produce a thicker fillet has announced plans to start selling the fish in Japan.
---
Reader's opinions
---