---
In soccer, Japan's 2022 World Cup qualifying campaign got back on track at home when the Samurai Blue defeated Australia with some late drama.

Japan made a good start in the 8th minute when Tanaka Ao scored the opener.
Japan had struggled in previous matches and desperately sought to widen their lead.
But Australia leveled in the 70th minute. Ajdin Hrustic netted a stunning free kick after the referee originally called for a penalty kick.
The match remained tied until the 85th minute.
Asano Takuma fired on goal but when Australia's keeper failed to clear his defender deflected into the net for an own goal.
Japan now has 2 wins and 2 losses in Group B and is three points back of Australia which was handed its first loss.
---
Meet Japan's 81-Year-Old Skateboarder
Inside Edition – Oct 12
Yoshio Kinoshita bought a skateboard from a Japanese market on whim. Two years later, the octogenarian is zooming around his local skatepark.
Japanese Players In The Premier League
newsonjapan.com – Oct 12
There is absolutely no doubt that the English Premier League is a competition that opens its doors to the world and with the very best footballers playing in the league with the biggest global audience, it is one that sees national representation from many different quarters.
Hakuho's retirement leaves sumo facing void at top
Japan Today – Oct 08
Sumo will struggle to fill the "void" left by the retirement of its greatest-ever champion Hakuho, experts say, with few new stars emerging and public interest in the ancient Japanese sport likely to wane.
日本の賭博法
newsonjapan.com – Oct 07
現在、社会で取り巻く様々なギャンブル、日本においても一攫千金を夢見て日夜、ギャンブラー達があらゆる公営競技場にて参戦を繰り広げている模様です。
Ohtani hits 46th home run in season's final game
NHK – Oct 05
In Major League Baseball, Japanese two-way star Ohtani Shohei of the Los Angeles Angels hit his 46th home run in the team's final regular season game. That left the player two home runs shy of winning the title.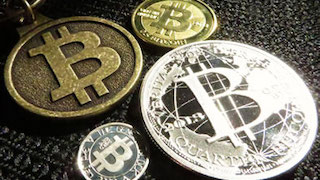 Why Players from Japan Prefer to Play at BTC
newsonjapan.com – Oct 05
Bitcoin Casinos (ビットコイン オンラインカジノ in Japanese) – are
specialized gambling sites that make it possible to make money by
gambling with cryptocurrencies.
Ohtani named team MVP and Pitcher of Year
NHK – Sep 27
In Major League Baseball, Japanese two-way player Ohtani Shohei of the Los Angeles Angels has been named the team's Most Valuable Player of 2021 and Pitcher of the Year.
---
Reader's opinions
---