---
A record 196,127 students at elementary and junior high schools across Japan were absent for 30 days or more in fiscal 2020 amid the coronavirus pandemic, an increase of 14,855 from the previous year, government data showed Wednesday.

Meanwhile, cases of bullying recognized by all schools, also including high schools and those for students with particular needs, fell by 95,333 in the year through March to 517,163, marking the first decline since fiscal 2013, according to the results of an education ministry survey.
Suicides among elementary, junior high and high school students increased by 98 to a record 415, 12 of which were due to bullying, the ministry said.
"While school closures in the spring of last year (due to the pandemic) disrupted the rhythm of life and caused truancy to increase, it also decreased opportunities for face-to-face interactions that lead to bullying," the ministry said.
To prevent students from becoming too isolated, the government plans to expand counseling services at schools.
Of those who were absent from schools, a total of 30,287 students cited fear of infection. The ministry is working to improve support for online classes and ensure learning opportunities for all students.
---
Child suicides in Japan hit record high
NHK – Oct 14
Japan's education ministry says its latest annual survey shows the number of schoolchildren who killed themselves topped 400 for the first time.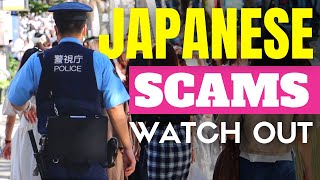 Japanese Scams to Watch Out For
Paolo fromTOKYO – Oct 10
Popular Scams in Japan that you should watch out for, especially if you are living in Japan or planning to live in Japan.
University of Tokyo to set up $536m fund for school-born startups
Nikkei – Oct 08
The University of Tokyo plans to start investing in startups spawned at the institution drawing from a new 60 billion yen ($536 million) fund, Nikkei has learned, as it aims to support the creation of unicorns and help Japan catch up in the global tech race.
To raise Japan's tepid birthrate, get men off the couch
Nikkei – Oct 08
Imagine you are a policymaker looking to raise your country's low birthrate, what should you do? One important step is to encourage men to do more child care and housework, according to an analysis by Nikkei.
DORIA | Rice Gratin with Cheese!
Kimono Mom – Oct 03
Today we made Doria, Rice Gratin with Cheese. It's easy to make with ingredients you can find anywhere in the world!
Places at 46% of private Japanese universities not filled in 2021
Japan Times – Sep 29
New enrollments at 46.4%, or 277, of four-year private Japanese universities in spring 2021 were less than the number of places offered, up 15.4 percentage points from the previous fiscal year, a survey by a mutual private school organization showed Tuesday.
Japanese Mixed Rice | Takikomi Gohan
Kimono Mom – Sep 27
Welcome to Kimono Mom's Kitchen! This is a cooking show by a Japanese mom and her daughter. Today we made Mixed Rice, Takikomi Gohan. It's easy to make with ingredients you can find anywhere in the world!
---
Reader's opinions
---