---
Japan's consumer prices rose last month for the first time in 18 months in a sign that higher energy costs are having an impact.

The Internal Affairs Ministry says the Consumer Price Index, excluding fresh food, was up 0.1 percent in September from a year ago.
It was the first increase since March 2020, during the early days of the pandemic.
The main reason was higher gasoline and kerosene costs as a result of more expensive crude oil.
The kerosene price rose 20.2 percent. That for gasoline was up 16.5 percent. Electricity bills were up 4.1 percent.
Ministry officials say rising crude oil prices could be reflected in electricity and gas bills a few months down the road. They say they are watching energy-related price trends closely.
総務省が22日発表した9月の全国消費者物価指数は99.8で、1年前に比べ0.1%上昇しました。
2020年3月以来、1年半ぶりに上昇に転じました。
携帯電話の通信料が下がる一方で、原油高に伴って電気代やガソリンが値上がりしました。
宿泊料を押し下げていた政府の観光支援事業GoToトラベルの影響が無くなったことも響きました。
–
テレ東BIZ
---
BOJ says Japan's banking system stable, warns of risks
Reuters – Oct 21
Japan's banking system remains broadly stable but financial institutions could face risks including from a possible increase in credit costs caused by a delay in the economic recovery, the Bank of Japan (BOJ) said in a report on Thursday.
Toyota to build first battery plant in US
NHK – Oct 19
Toyota Motor says it will build its first battery plant in the United States to meet growing demand for hybrid and electric vehicles around the world.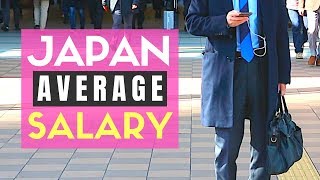 Japan's 30-year wage slump hangs over distribution debate
Nikkei – Oct 18
As Japan's political parties spar over how to reduce inequality ahead of the upcoming general election, three decades of nearly flat wages suggest that growing the economic pie first may be a more pressing priority.
Yen slide signals bad news for Japan Inc this time
zawya.com – Oct 16
Yen weakness is set to provoke more tears than smiles across Japan Inc this time around. A sliding currency brings benefits for exporters. Right now, however, it's compounding the pain from surging raw material prices.
---
Reader's opinions
---